BEST ANDROID TRAINING IN CHANDIGARH
BEST INDUSTRIAL TRAINING COMPANY
Android is a leading Mobile Operating System developed by Google. This OS is based on the Linux kernel and designed specifically for touchscreen gadgets, such as smartphones, tablets, and more. The OS was initially developed by Android Inc., and later, Google took it over in 2005. It was then handed to Open Handset Alliances (the OHA), followed by various other companies.
Android is a Google Product and a Linux-based operating system for mobile devices such as smartphones and tablet computers. It was later handled by the Open Handset Alliance led by Google. Android delivers high-quality and desired application framework, letting the developers to create application software and games for touchscreen devices in Java. Techlive Solutions offers one of the Best Training experiences for students and freshers on android to nurture their careers. Techlive Solutions is providing the BEST ANDROID TRAINING IN CHANDIGARH.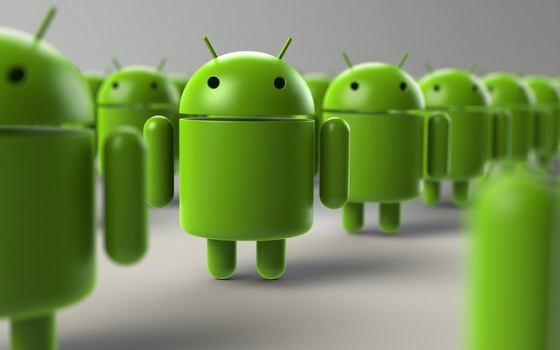 Android is known as a renowned mobile operating system (OS), developed by Google, designed on the Linux kernel and designed generally for smartphones and tablets. The interface is primarily based on direct manipulation, using touch gestures that freely correspond to real-world actions, such as tapping, swiping, and pinching, to manipulate on-screen objects, together with a virtual keyboard for text input. Besides touchscreen devices, Google has further developed Android-based TVs, Android Auto for cars, and Android Wear for wrist watches, each with a dedicated user interface. Android Variants are as well used on game consoles, notebooks, digital cameras, and electronics. From 2015, Android has the largest installed base of all operating systems.
Intended Audience:
B.Tech/MCA/BCA/M.Tech Students/Working Professionals from Corporate
Overview:
Android is an open-source software program of the Open Handset Alliance that has revolutionized the ease-of-use of mobile devices. It is a platform for mobile devices, including an OS, middleware, and some key software. The OS is based on a Linux Kernel variant. The biggest benefit is that the success of Android depends on the availability of unique and appealing programs created by developers.
The objective of the Course:
This fifty hours training program will help the students to understand the basics of the android platform allowing learners to develop android mobile applications. The course will lead learners to acquire perfection in application development using the JAVA language. Additionally, the android application development will improve your java programming skills on java event handling mechanism, dynamic binding, multithreading, and so on.
On completion of the training program, trainees will be able to build user interactive application for android mobile devices using Android SDK with Android Studio IDE.
Prerequisites:
Knowledge in Java basics, collections, input-output operations, threading, and Nested Class.
Our methodology in our courses is based on best practices and a blend of infrastructure customized to meet the specific needs. For those looking for expert training, feel free to visit to be more aware of the difference between Rote and Conceptual Training. One can also talk to our mentors and know about how our organization contributes towards the student's growth as an individual.