Techlive Solution
Best PHP Training Company
PHP Hypertext Preprocessor is an all-purpose programming language for the server-side scripting language for web development. Besides, the codes have the capability of deploying on most operating systems, web servers, and platforms for GUI applications. It is a scripting language and collection of tools to perform several functions in HTTP and the web.
The three things that make it renowned are that it is easy to use, learn, and implement. It is free and runs on almost every web server. It can build dynamic and static web sites.
Techlive provides the best PHP industrial training by giving exposure to learners to work on live projects, It allows them to get extensive corporate exposure. There is also HPE certification in PHP.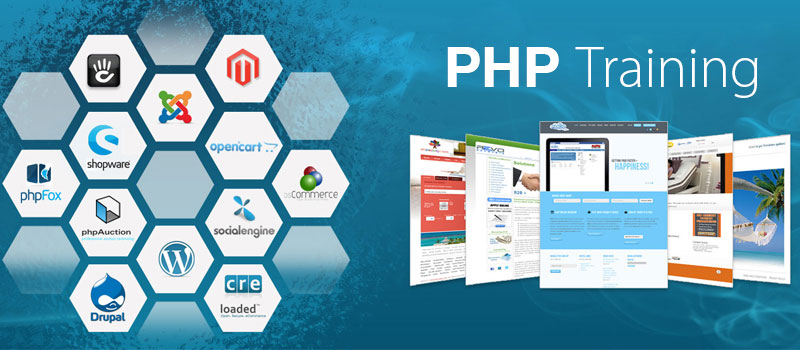 Our PHP Course covers the essential concepts to design and develop dynamic, database-driven web pages. It is an innovative and effective scripting language for server-side logic. PHP is basically written for the web, quick to learn, easy to deploy, and ensures substantial functionality. This training will help the candidates nurture their programming skills, knowledge, and establish a successful path for a progressive career.
Intended Audience:
B.Tech/ BCA/MCA/M.Tech Students/Working Professionals in the Corporate Sector
Overview:
Techlive Solutions is one of the best IT/Software Companies that provides PHP training in Chandigarh, Mohali, and Panchkula to build their career in IT. PHP is one of the most demanding courses or industrial training programs due to its popularity and usability in Web and Mobile Application Development
The objective of the Course:
PHP web services are widely used in web and mobile application development to fetch and store data on database servers. Techlive Solutions has vast experience in providing quality training in "high-end technologies." We have a team of highly dedicated PHP experts. Our company is an ISO 9001:2008 certified agency, and thus, we maintain our quality according to international standards.
Prerequisites:
To join the PHP training program, the candidates should have prior knowledge of the given concepts:
Knowledge of HTML and CSS
My SQL
Our methodology in our coursers is based on best practices and a blend of infrastructure customized to meet the specific needs. For those looking for expert training, feel free to visit to be more aware about the difference between Rote and Conceptual Training. One can also talk to our mentors and know about how our organization contributes towards the student' growth as an individual.